Patience Nabaasa is a full-time student at Bishop Stuart University in Mbarara town. The 25-year-old has a creativeness to her and whilst pursuing a Bachelors in Science and Education, she runs a small business that produces paper bags out of recycled banana fibre. The business, Nechaz Prize, is her solution to rid her community of polythene bags and conserve the environment for generations to come.
She has found a home in The Innovation Village and this community of entrepreneurs has opened doors to a bigger market. From one employee to four employees, to distributing her bags to two supermarkets in Mbarara town, there is huge potential for Nechaz Prize to bloom.
However, one challenge looms over this growth. Every month, Nabaasa finds herself splitting her busy student and entrepreneurial hours to travel almost 300 kilometers, from Mbarara to Mukono. The TexFad Factory in Mukono has the nearest fiber processing plant. It is there that she must journey to process the major raw materials for her paper bags.
For Nabaasa, precious time and resources are misspent to ensure that her eco-conscious business survives. A game changer would be a fibre processing machine located within her vicinity and yet, for the budding businesswoman, dipping Shs5 million into the business to purchase the Hollander Beta Machine remains a dream.
Nabaasa is one of the many young Ugandans with skills and dreams that are threatened by limited access to resources. She also belongs to the creative industry in Uganda, a largely small and informal sector. It employs many young people for whom its an uphill climb to source raw materials, funding and great talent to support their dreams. The descent of the COVID-19 pandemic has further exacerbated the problems in an already struggling sector imbued with freelancers whose resources cannot withstand the length of the pandemic effects.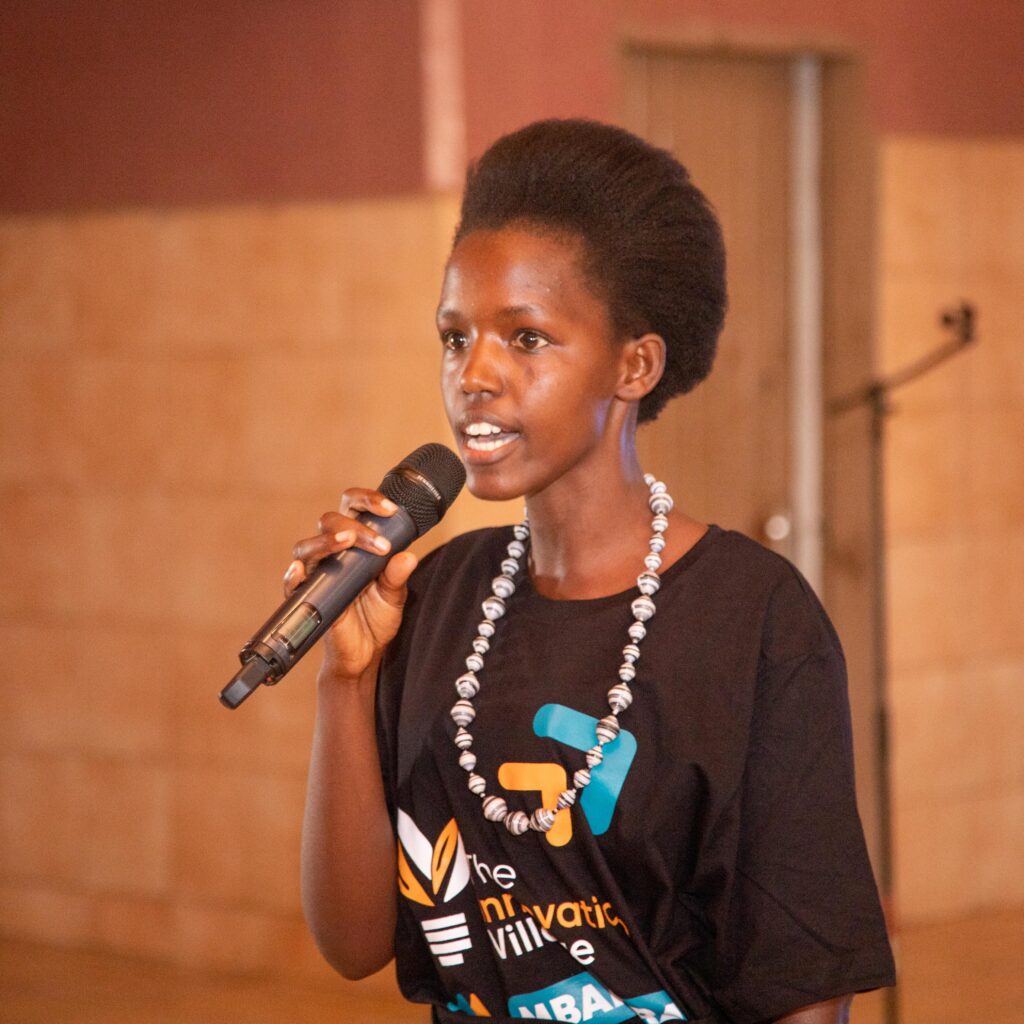 In the past years, Uganda has ranked among the top entrepreneurial countries globally. The 2014 Global Entrepreneurship Monitor (GEM) report placed Uganda top with a new business ownership rate of 28.1 per cent among people aged between 18 years and 64 years. Unfortunately, the report also indicates 21.2 percent of businesses opened were discontinued.
Majority of Ugandan businesses are family-based with little or no business experience. Many of these SMEs are yet to adapt or even afford technology for effective business performance. On that list is a litany of challenges including limited access to expert knowledge, mentorship, affordable marketing channels, access to tools and equipment, access to proper packaging, promotion, distribution all of which affect their ability to compete at a regional and global level.
At the 2019 United Nations (UN) General Assembly, 2021 was declared the International Year of Creative Economy with the aim of promoting sustained and inclusive economic growth. There is also fostering innovation, providing opportunities and empowering everyone.
As per The National Action Plan (2015/2016) on culture and creative industries by the Ministry of Gender and Social Development, Ugandan exports of cultural goods and services were valued at $239 million (Shs427 billion) between 2004 and 2008. The sector of Culture and creative industries contributed US $ 6.7 Million (approximately Ug.shs12.6 billion)
Furthermore, "street data" shows that an upcoming musician (one to three years skin in the game) will earn between Shs300,000 and Shs1,500,000. A painter with the same years of experience will earn approximately between Shs500,000 and Shs1,000,000 per painting.
Encouraging the creative streak from young people, according to this data, could mean diverting the fate of 40,000 students who complete university and compete for 8,000 available vacancies.
On March 3, 2021, MoTIV turned over a leaf and chose to support creatives through the Tools to Create facility.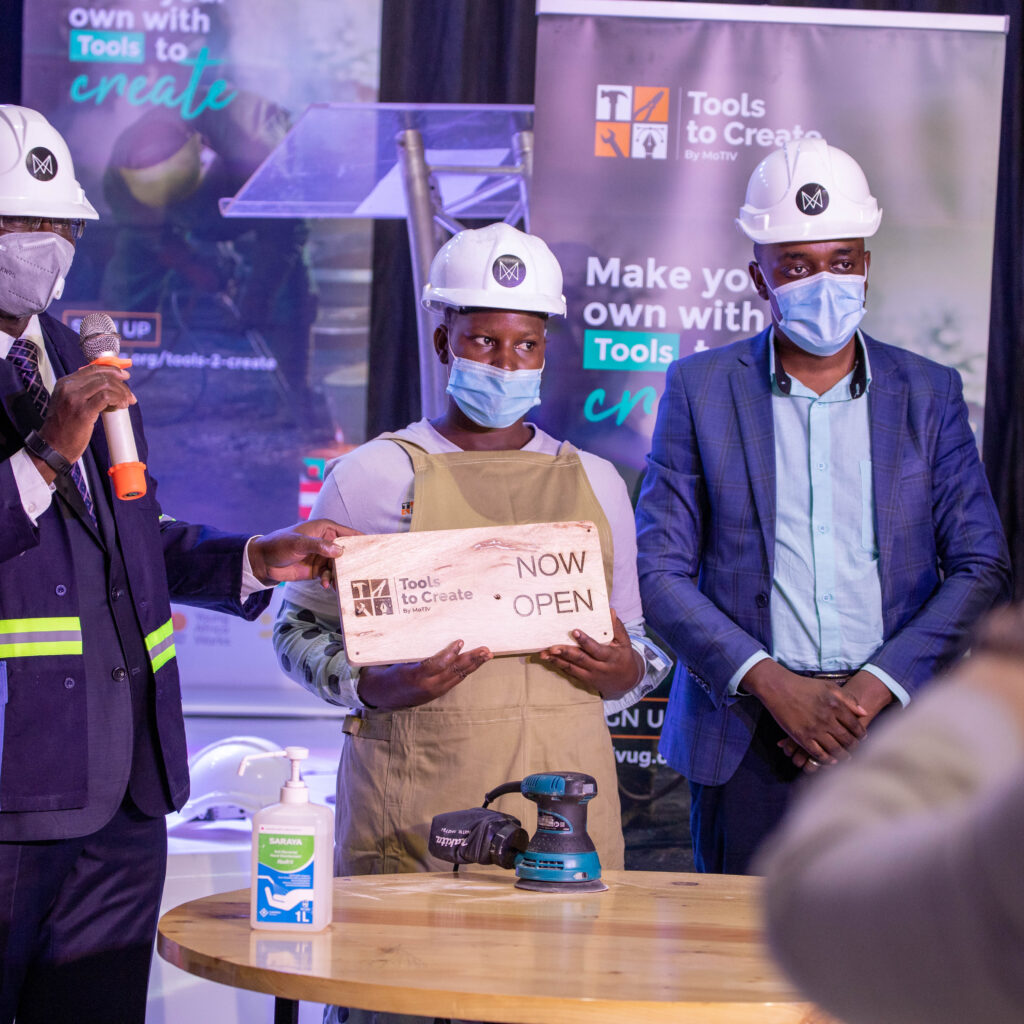 The Tools To Create facility according to Founder, CK Japheth, is designed to avail funds for businesses in the creative industry.
"The Covid-19 pandemic only highlighted the opportunities within the sector and the need for creative thinking, innovation and problem solving for our community's most pressing challenges. The creative industry is the key," CK Japheth said.
This equipment financing initiative for creative enterprises, craftsmen and technicians designed to provide alternative financing for their production tools seeks to help creatives accelerate their production capacities, diversify product offerings, launch them into the market fast and fully equipped.
While officiating the launch of Tools To Create, Ministry of Gender, Labour and Social Development Permanent Secretary, Aggrey Kibenge commended the introduction of a facility such as Tools To Create. He spoke of the vast opportunities that the facility presents but most importantly how it aligns with the mandate at the ministry in promoting issues of labour productivity and employment.
The Representative of Tools To Create, partner, The Mastercard Foundation, Arnorld Byarugaba, lauded the efforts being put in place to contribute to the Foundation's drive in enabling job creation. In his words, Byarugaba said young people's imaginations are the productive source of the creative economy and that their efforts should be rewarded.
The Facility will create 3000 work opportunities for young male and female creative entrepreneurs. Informal producers of cultural, domestic, commercial goods and services are also in queue to receive working capital in form of toolkits that aid in production efficiencies for their enterprises.
There is an effort towards ensuring that every creative field is covered by the Tools to Create Program from the expansive list of fields. Among them are art, woodwork, leather and cow horn products, automobile repair, metalwork, cosmetics, music dance and drama, fashion, media, catering, pottery, floristry, transportation, events planning, plumbing and electrical repairs.
Youths with registered businesses that demonstrate the overall commercial value, and revenue potential locally are eligible for the facility. They must at least have another full-time employee other than oneself and a bank account or intention to open up a bank account with Equity bank. Also, they must have women as majority shareholders.
Financial aid under the Tools To Create program falls under two categories. Middle Stage Entrepreneurs will receive between Sh1000,000 to Shs3,500,000 and be able to repay it within four to six months through the bank or Mobile Money platforms. Businesses at growth stage or involving large scale production, can receive capital worth Shs3,500,000 to Shs10,000,000 and have a repayment period of nine to 12 months.
Receiving these loans has been simplified through an online application process. As an interested creative, you only need to click on the given website https://motiv.africa/toolstocreate/ on the "apply" button.
The offer of Tools to create goes beyond financial investment. Applicants will be able to access business support and learning facilities to improve the productivity of successful beneficiaries. Businesses should expect support through investments in production, inventory and logistics technologies; increasing the unit value of a product by product development; and increasing access to necessary post-production capacities.
The tool kit will also give entrepreneurs access to workspace, a technician job marketplace, maker communities across Uganda, production training classes scheduled by category, selected aggregated raw material supply chain network and the MoTIV national and global marketplace. The distribution network in the regions, too.
The existence of the Tools To Create package becomes one of the launch pads of hundreds of Ugandan Youth towards realizing their dreams. Now, young Ugandans like Nabaasa can build their businesses in an ecosystem of wealthy with opportunities, networks and support simply by clicking on the Tools to Create Website here, https://motiv.africa/toolstocreate/