Previously a yard containing several discarded shipping containers in the industrial part of Bugolobi, MoTIV has sprung up to be the popular colour-splashed haven where artists and artisans go to dream and create things.
The space is now a work habitat for a community referred to as The Tribe which consists of Product Designers, Videographers, Fashion Designers, Photographers, Performing Artists, Sculptors, Painters, Music Producers and Writers.
Putting a description to the feel of the place, Ivy Michelle Alwedo, a multifaceted storyteller and member of the Tribe says, "MoTIV looks and feels much like the inside of my head. It's a colourful place with so many characters and running over with potential."
She, like many other creatives who are part of the Tribe, flocks to Omwoleso, a physical monthly marketplace where she sells her products ranging from poetry, art, plants, ceramics, fabric and so much more.
Alwedo says MoTIV feels like home because she is surrounded by people who are free-spirited. "It becomes a place where you are sure of belonging," she says.
This feedback is an indicator of the success that MoTIV has garnered since its inception. Built on the premise that Creative and Cultural Industries are important in driving social transformation, MoTIV helps cottage entrepreneurs and indigenous artisans to access certain resources to flourish.
MoTIV was established in 2020 with a focus of empowering the creative industry. Established during the COVID-19 pandemic, its first task was to respond to the health crisis through the production of Personal Protective Equipment for Ugandans. The need to combat the pandemic made it necessary to have the Fabric District up and running.
The rest of the districts were built to completion and in July 2020, MoTIV held its official launch alongside the launch of The Young Africa Works Program by The Mastercard Foundation.
This was a significant beginning for MoTIV, Uganda as well as The Mastercard Foundation. The Foundation's goal is to enable more than 3 million young people to access dignified and fulfilling work opportunities by 2030 and this aligned perfectly with MoTIV's goals.
Since then, The Mastercard Foundation has moved on as an enabling partner for the various initiatives at MoTIV. In March 2020, from a series of old shipping containers, a designated workspace for creatives in six major trades, Media, Art, Food, Fabric, Wood & Metal was curved out. The spaces which are called districts serve the following purpose:
People District
This is the heart of the facility which contains studio spaces for creative businesses to rent. It is also the place where community engagements and events take place for both the creatives and for the larger community who want to hire it as a training and event space.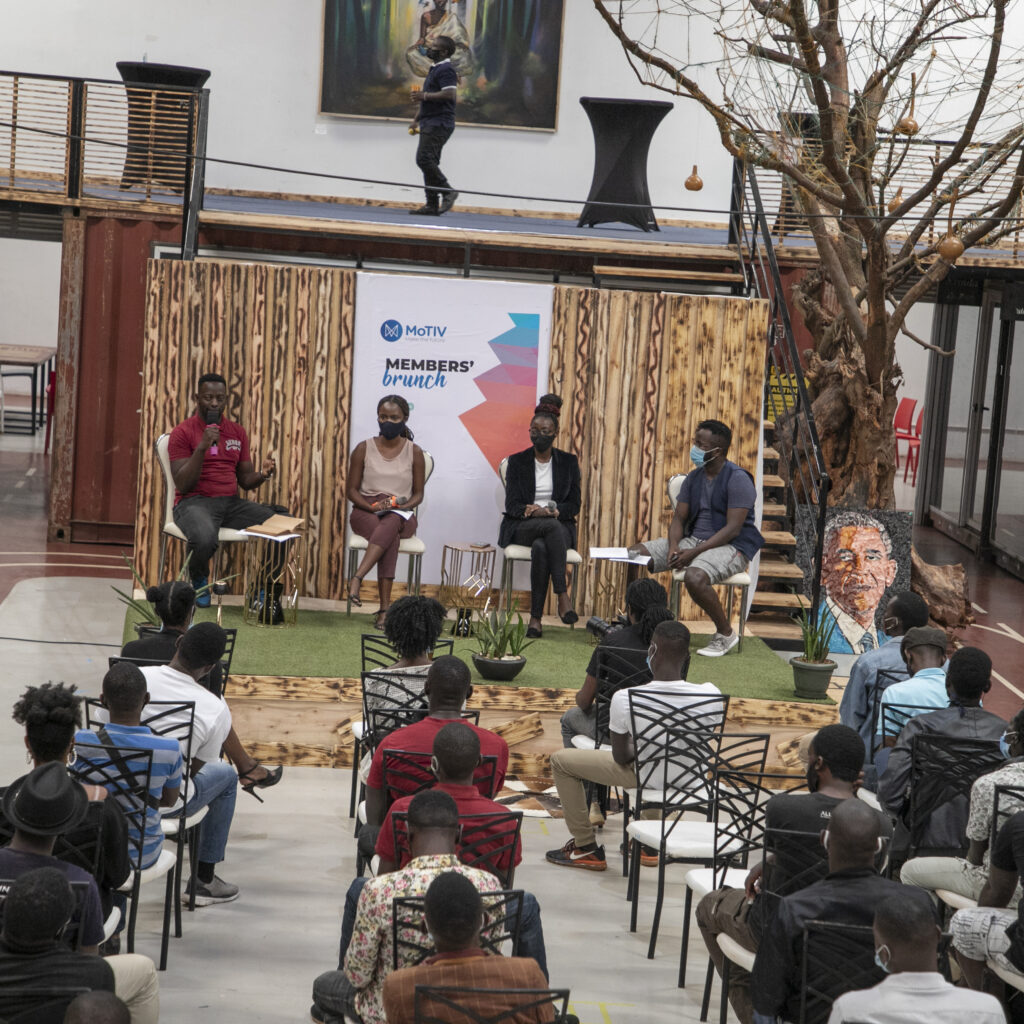 Media District
This is a spacious studio that is equipped with an infinity wall that can accommodate large scale productions and a podcast studio.
Wood and Metal district
In this district, artisans working with wood can find cutting edge machinery and tools for a precise, efficient and swift production process.
Art District
At the art District, there is an expansive gallery space that plays host to diverse art exhibitions, as well as/in addition to art programs that links artists to skilling, mentorship, and networking opportunities.
Fabric District
This dynamic wear-house is home to a diverse fraternity of fashion designers and makers. Here they have access to top of the range equipment and fashion show/exhibition space.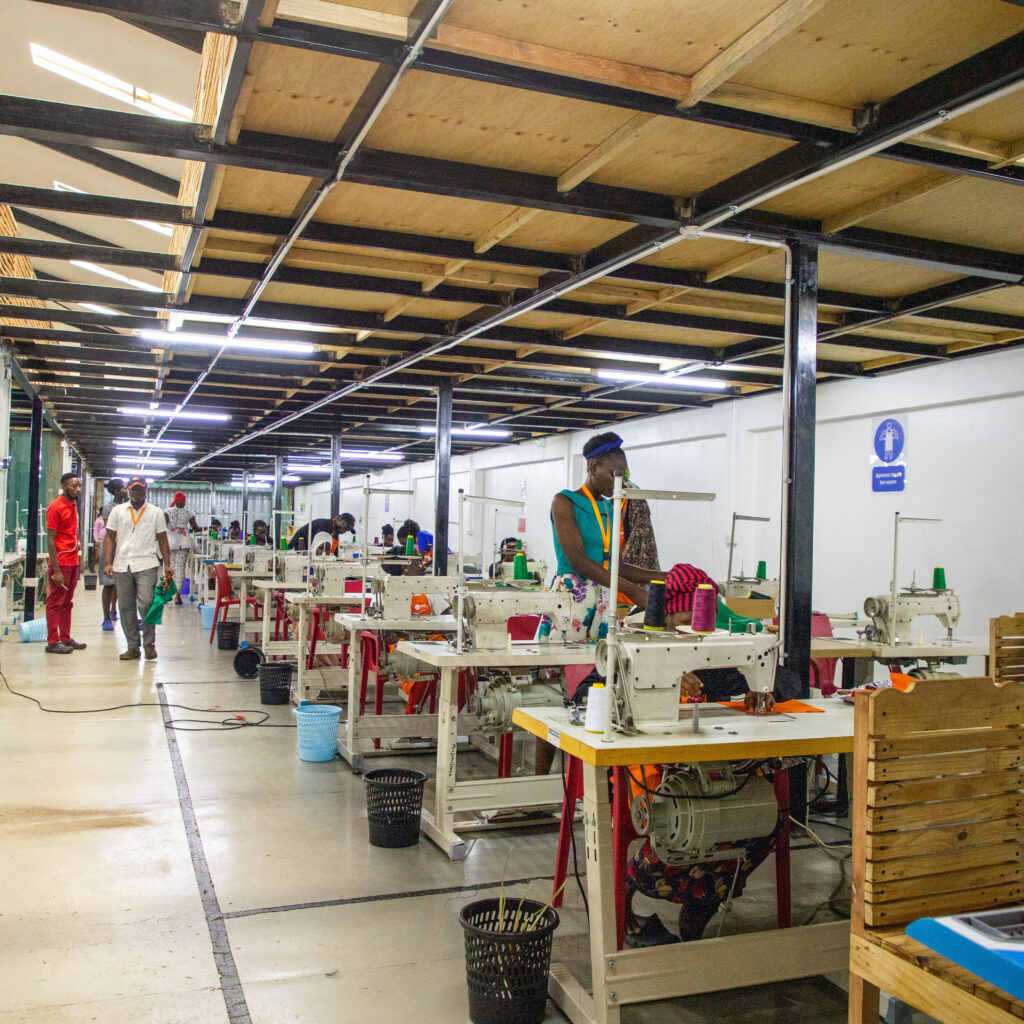 Kitchen Lab
The cloud kitchens and food halls are multipurpose centralized food & beverage entities. MoTIV works in conjunction with foodpreneurs, chefs & local businesses to facilitate hospitality, skilling, innovation and production of consumable food & beverages.
While these districts are essential to work, Creatives need more than workspace. This is why MoTIV supplements the space with skills for creatives, linkages to job opportunities, mentors, fellow creatives and markets.
Through its ecosystem building efforts, MoTIV has provided a platform and source of livelihood for 125 seamstresses who have worked in the fabric factory producing Personal Protective Equipment at the height of the pandemic when work was scarce and the country was undergoing a crisis. It has also provided a platform for artists to showcase their work through its popular event, Octave, where musicians and performers meet their audiences.
One of its biggest legacies in the past year remains Omwoleso, the monthly marketplace where creatives put their work on display and are able to earn money for sales. The platform has been moved to an online platform where creatives can sell and reach even wider audiences.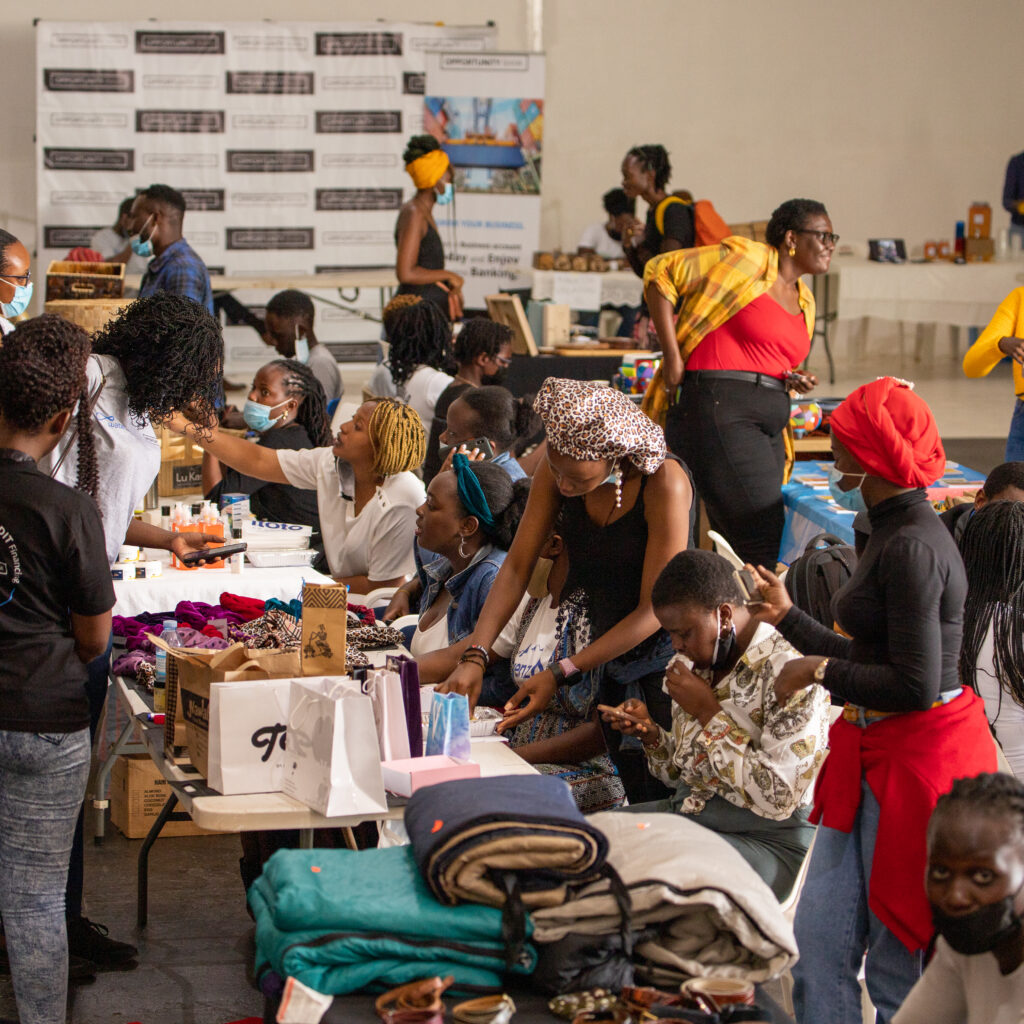 "While creating MoTIV, a couple of things were clear to us. We knew for sure that we wanted to work in the creative and cultural space where we supported cottage businesses to scale and attain visibility. To achieve this we tried a couple of things. A year later, these things have not only bore fruit, but we also have more ideas on how to grow bigger," The Community Manager at MoTIV Eugene Kavuma gives a background to the establishment.
A year later, MoTIV has trained 744 youth, held 31 events on a wide range of subjects like DataFest, Consciousness Inner Fundamentals, My Period is Awesome Campaign among others.
After building the ecosystem for the creative industry for a year and learning a few things on the job, MoTIV is ready to move forward with even finer precision in its work.
"We held focus group surveys within our community about their needs and our services, and the feedback we received is informing our new direction that we are calling Tribe 2.0," Kavuma says before adding, "Previously we were a buffet, you could find a variety of things we were serving to the Tribe. This time the menu is going to cater to the specific tastes of the creatives in our community as informed by the survey."
During the focus group survey, the community expressed a variety of needs including access to new markets, MoTIV Factory access procedures, support in marketing and branding, capital and content creation training.
As a response to those needs, MoTIV is breathing new life into its value proposition. Through the Virtual Factory Network, creatives will have access to raw materials across the country. For small businesses in the cottage industry, this means convenience in accessing resources.
The Creative Business Academy through which several programs such as the Art Salons, Ku Kyooto, mentorme.africa, Octave radio, and competitions like Shoot Your Shot, Own The Wall, will speak to needs in skilling, business development services, marketing content and attraction of investment opportunities. Omwoleso, a physical and virtual marketplace is set to provide linkages to local and global markets as well as increase revenues for creatives. There is also the Design to Industry program which will empower creatives in product design, a key element in making goods and services that align with target market needs.
The Marketing Manager at MoTIV, Ivy Nyonyozi Igunduura says Tribe 2.0 is a renewal of the promise from MoTIV to the creative industry. As it turns to a new chapter, the Tribe will continuously be a community for creatives to collaborate as well as access mentorship and training for business growth.
The success of MoTIV nestles perfectly into Uganda's National Action Plan on Culture and the Creative Industries 2019/2020. The Plan emphasizes the strengthening of culture and creative industries so that they can contribute significantly to Uganda's development. This is rooted in past trends that have shown the potential of the industries.
The Cultural and Creative industries have shown lucrative potential in the past with the Culture and creative industries contributing approximately $6.7 million (approximately Shs12.6 billion) between 2004-2008 according to The United Nations Educational, Scientific and Cultural Organization (UNESCO) in 2010.
Within The National Action Plan, experts recommend that the focus is placed on strengthening linkages and partnerships with government programmes, involvement of culture stakeholders in community discussions and decision-making processes and rendering support to all stakeholders in culture and creative industry among other efforts to enable the success of this industry.
As MoTIV takes on these key areas, success, while possible, will not come from solitary effort but the collaboration of creatives, government parastatals, regulatory entities, corporate entities and organizations passionate about transforming communities such as The Mastercard Foundation.