Peter Iga has always wondered why Uganda imports majority of its products. He has always believed that we can manufacture most things locally. His interest in how products are made led him to discover the field of Design and the hope was always to undergo some training.
When the advert to attend the Design to Industry program became public, the name alone was the first thing that compelled him to apply. He hoped that at the end of the program, he would be able to create a viable product that he could take to the market.
MoTIV, the makerspace of creatives and artisans doing carpentry, art and crafts, textile, mechatronics, put in place the Design to Industry program to offer intensive mentoring and training to creatives.
MoTIV Product Manager, Silas Byakutaaga, says the goal of the program is to skill youthful people who can go on to create jobs for themselves.
Impact
Iga says the training is fulfilling his expectations by providing him with all the skills that he had been looking for thanks to the experiences of facilitators who have had fruitful careers. He feels that he can make it in the field as well.
Most importantly, Iga says he has learned to marry functionality with beauty in a product. "Sometimes, I would design a very aesthetically pleasing product, but then I would receive feedback about how dysfunctional it was. I have learnt to include both aspects," Iga says.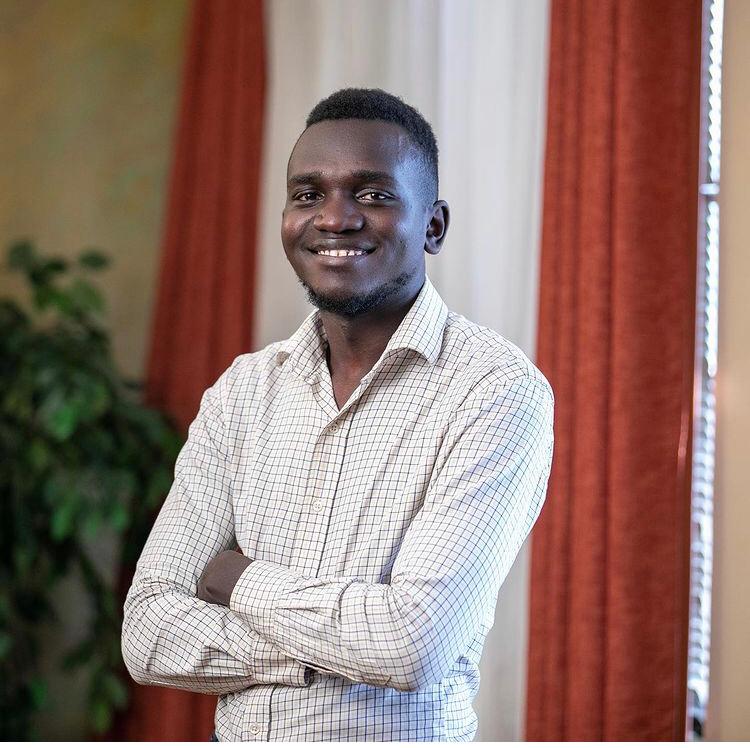 Ever close to his dream of creating a viable product, Iga and one of the mentors are now discussing how to build on an idea that he nursed before participating in the class.
"Right now, I have the design skills, resources plus a mentor in Silas who can enable me to bring this idea to life. I want to start making luxurious and uniquely designed concrete bathtubs. Ugandans are used to the porcelain tubs but I have a unique product coming up," he says.
A quantity surveyor by profession, Iga's heart yearns after entrepreneurship and right now, he is seriously considering a career change.
"I see so many foreigners come into the country to make a fortune. They build businesses from scratch and end up employing people like me. I want to create a big business like those that are created by Indians in Uganda. I don't want my kids to look for jobs," Iga explains.
This goal of the Design to Industry program aligns with the agenda of The Mastercard Foundation whose Young Africa Works Strategy is to empower young people. This emanates from the belief that a better future for Africa will be built by the capable hands of young people who are skilled enough to break into new markets and create jobs or discover invisible jobs. The Design to Industry program further opens up and exposes a barrage of employment opportunities to young people.
"Often, people like to create an original and unique design but there's a gap between communicating one's idea to the artisan. Many people end up settling for online pictures to inspire their product, sometimes settling for less than they want," Byakutaaga says.
By introducing the program, MoTIV wants to create and accelerate the design, development and production of local products, and consequently create more jobs for people.
Byakutaaga says that the first cohort consists of 11 people from various fields. He also says that there are many benefits that result from putting a group of talented individuals, entrepreneurs, investors, and business decision-makers in one program. From having a one-of-a-kind networking opportunity among the attendants, accessing opportunities with well-established companies and influencers, having personalized guidance from experienced practitioners to having collaboration and partnerships with innovative makers, the accelerator program gives individuals a chance to learn how to overcome early challenges together.
The program which started in June 2021, and was meant to last for three months, had a few setbacks when Uganda went through a second lockdown in the same month that the program commenced. With the lockdown lifted, the second cohort will graduate in December 2021. 
Byakutaaga says with graduation weeks away, there is a lot to look forward to. The products from the first cohort are currently in the prototyping phase where they are undergoing testing and further development until they are ready for the market.
"Very soon, a customer will be able to log onto the omwoleso.africa online market to purchase from a limited edition of a locally designed and original piece of furniture," he says.
The current cohort's training will end mid-December with a demo day when the designers will showcase their products and the inspiration behind them.
Byakutaaga believes that the Design to Industry accelerator is a great initiative for anyone interested in creating new products and original pieces from their ideas.
People attending the program can expect to learn from experienced practitioners like Prosper Byamungu of Brownstridge, an Architectural Design Firm, Sandra Niyonsaba, the Founder of BasicX by Niyo, Arnold Mugagga of ZETU AFRICA and Lawrence Okoth from Design Without Borders.
Testimonies like Iga's, show that young people are actively seeking opportunities to improve themselves and their communities. Clearly, all it takes is a gentle nudge in the direction of these opportunities.