When most investors think about accommodation in the tourism sector, they think first class hotels, resorts, lodges, or guest houses, all built using either brick and mortar or wood. But when Prosper Byamungu and his team at architectural and design firm, Brownstridge, brought their ideas together, they decided to bring a sustainable project to the sector.
"We are using shipping containers to make lodges," Byamungu, also the Team Lead, says.
Last Saturday, a luxurious self-contained two-bedroom lodge converted from a shipping container was unveiled at MoTIV, in Bugolobi, a Kampala suburb. The container lodge now furnished like a modern house while maintaining the uniqueness of its metallic material, possesses all the amenities tourists are accustomed to; a living and sleeping space, a bathroom, a toilet as well as an external shower with a bathtub made from tarpaulin. The container lodge comes with good plumbing and electricity as well.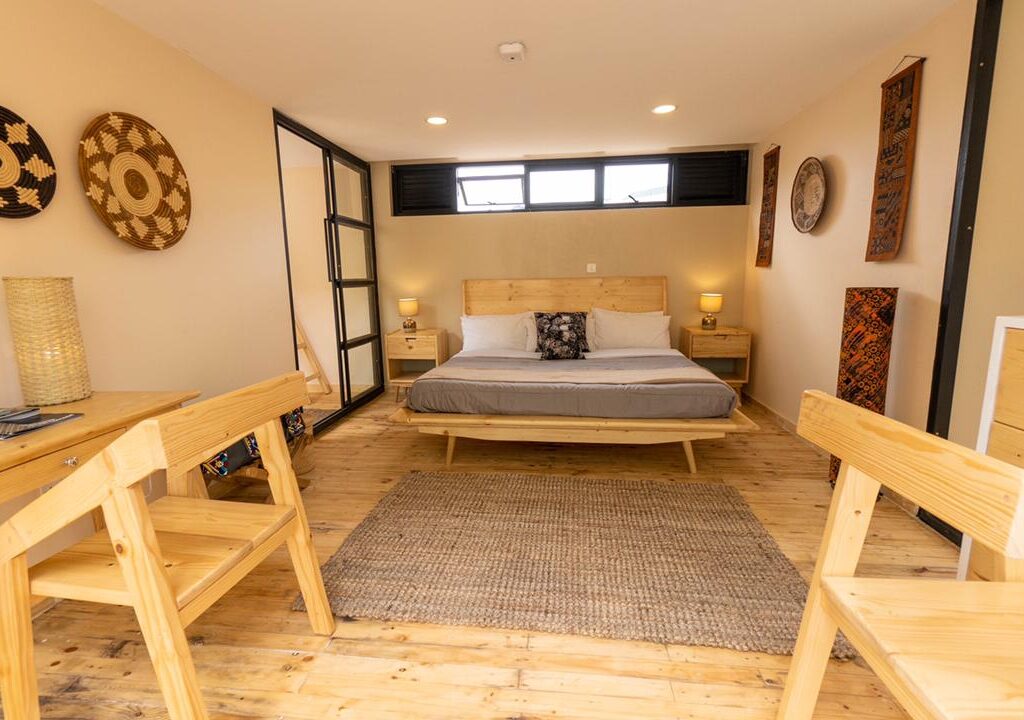 With the tourism sector in mind, the container was fitted with large glass doors to provide an unobstructed view of beautiful landscapes or lush vegetation for the tourist. One needs not to worry about safety because a biometric door was fitted at its entrance.
Where it all started
To Brownstridge, the idea of conventional buildings set up within and around tourist destinations is a cause for concern.
"It costs a lot of money to put up those buildings. There is a lot of fuel burnt, cutting down a lot of trees, burning wood to make bricks, producing cement in the factories. There is environmental impact alongside production of these materials," Byamungu says, "Containers in this case, reduce the effect in the long term and because they are made of metal, they last longer than conventional building materials."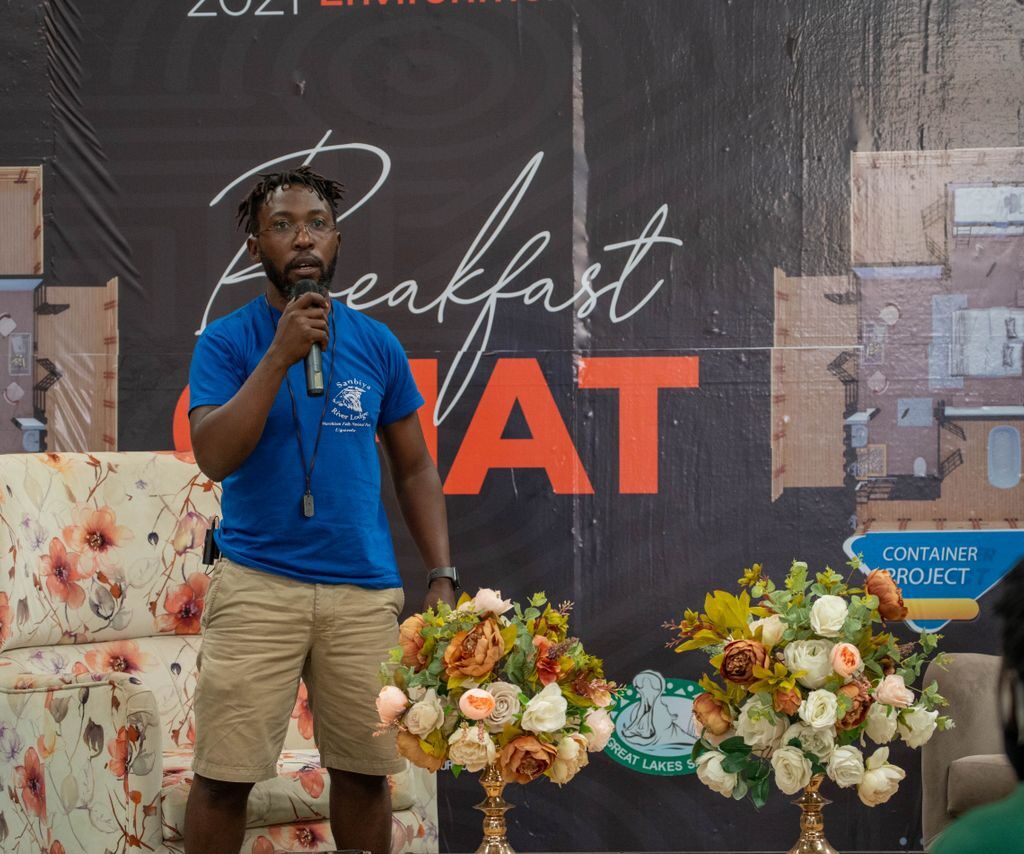 Speaking on Saturday at the breakfast chat that sparked a conversation about the housing innovation under the theme, "Sustainably Built Environments in the Tourism," Byamungu said that as the country discusses climate change, there is need to first limit exploiting the earth and looking towards sustainable living by repurposing what is already available.
Away from environmental concerns, the team is focused on widening investment options for Ugandans in other sectors.
"We are creating an opportunity for people to get into real estate in the tourism sectors," he says. They want to bring down the excessive cost of production incurred by tourism players as well as create new tourist experiences whether they want a coffee shop, a viewing deck, gift shop or even a swimming pool.
A global trend and what is available
Since 2012, the trend of using old shipping containers to construct homes that sprouted in Europe, spreading out from port cities into the mainland, has grown. The durability, flexibility, adaptability and simplicity of shipping containers is offering a sustainable solution to housing in Europe that we could benefit from as well in Uganda.
According to The United Nations Conference on Trade and Development (UNCTAD) 2020 review on maritime transport, 80 per cent of the volume of international trade in goods is carried by sea, and the percentage is even higher for most developing countries. Information on maritime from sites like Porta.stor states that shipping containers which are the primary form of storage for cargo are used for 10 – 12 years before they are retired from use.
Porta.stor reports that there is an estimated number of 43 to 72 million containers in existence globally. Part of these are 14 to 23.3 million out of service containers which are often repurposed as storage units, used in construction or left redundant in scrap yards.
"Shipping containers are readily available and they could provide an alternative supply of materials for construction. The fact that the containers can be stacked on top of each other makes it easy to construct them in a way that optimizes space. They could be turned into storied buildings especially in a country like Uganda where land is expensive, reducing the ability of many to own large spaces," Byamungu says.
Amos Wekesa, a reknown passionate tourism sector player and Founder of Great Lakes Safari Limited shared his perspectives during the breakfast chat too.
When he started out in the tourism industry, tourists accustomed to modern housing wanted to experience life in a grass thatched lodge. However, tourist interests have since evolved. He believes container homes are gradually gaining traction and deems it timely for the tourism sector to tap into this curiosity and desire.
"There are few Ugandans in the tourism sector who have tested it out and constructed container homes. They have found it to be a lucrative business. The rooms in container houses go for a handsome price and yet they still pull tourist traffic," he says.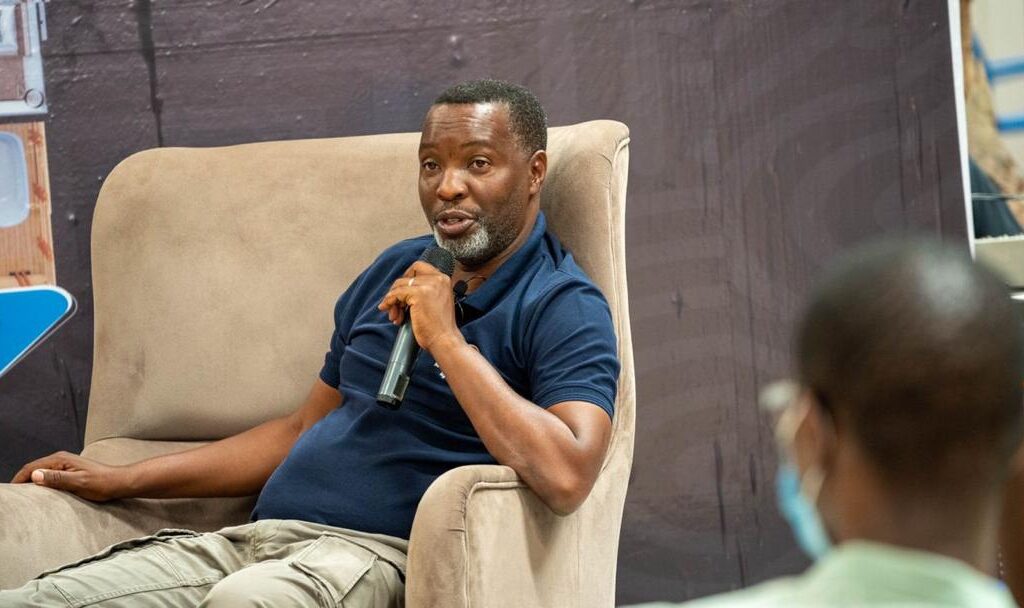 One of the great selling points for containers is the fact that they are mobile. Wekesa, says for a sector that is dynamic, they present a pragmatic solution for housing that can be changed or moved when the need arises.
"The tourism industry is not static. It is an adventure-driven environment that is ever-changing so sustainability should be a part of it. If the tourism attraction changes or if you want to invest in a new place, you simply can pack up your housing and leave," Wekesa says.
Finding the market
Byamungu says there is strength in numbers and that once a sizeable number of travel enthusiasts embrace container lodging, it will catch on in the tourism and housing sectors.
"We simply need to educate people on the benefits of container homes and also train them on how to work around them," he says.
As an architectural and design firm, Brownstridge is leading the movement of sustainable housing in the tourism sector and beyond.
Their work can be seen and experienced at MoTIV Bugolobi where the firm has successfully transformed a warehouse into a thriving place for creatives through repurposing shipping containers.
Ivy Nyonyozi, MoTIV Marketing Manager notes that to advance the movement of sustainable housing, MoTIV also a home for creatives, will provide the tools among other necessary resources to make this a reality.
As a space that is built out of repurposed shipping containers, MoTIV offers evidence of how functional and feasible the Brownstridge's container lodge is.